Know your customers and your business with practical, understandable metrics used by the world's leading online retailers.
With your LoyLap Business Portal, you will no longer be operating in the dark when it comes to your customers. Every transaction made through our applications is recorded and displayed in your Business Portal, giving you both an at-a-glance understanding of how well your LoyLap program is performing, as well as in-depth, up-to-minute analytics.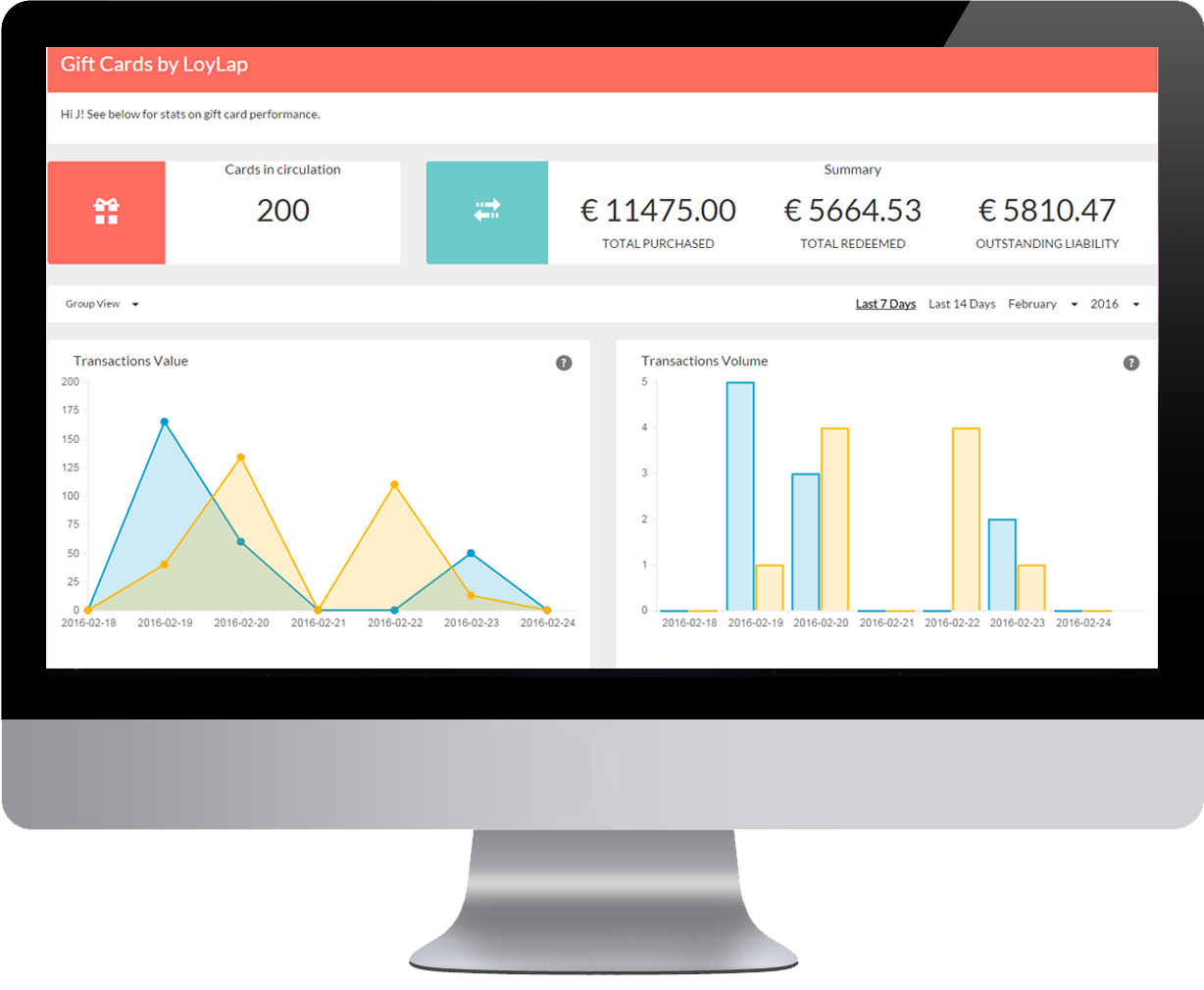 Specialized Dashboards
As you expand and diversify your LoyLap system, the LoyLap Business Portal will offer you detailed, easy-to-understand analytics on how well each individual LoyLap product is performing.
Whether you want to know the total Credit Back value you offered your customers up-to-date, or how many Stamp Cards your customers have redeemed, LoyLap will display all the information you require in an easy-to-understand visual format and offer you the full numbers on the side.
Fully Adaptable
The Business Dashboard is fully configurable, and adapts to highlight what's important to you and your business. Your personal LoyLap Success Officer will work with you for a better understanding on how to unlock the full potential of the analytics at your disposal, and use them to the benefit of your business.