Not what your customers can do for you, but what you can do for your Customer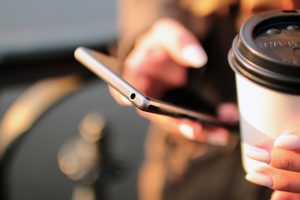 In the ABC of a Business, 'A' mostly refers to the basic fact, "Customer is always right". An essential element of understanding that has revolutionized the way businesses interact in the marketplace these days is the way they understand their consumer behavior and comprehend to their buyer personas.
What businesses need these days is a laid down policy that highlights the way they communicate to their customers, and create their service systems. For this particular purpose, following steps can be undertaken:
Define your Service Policy:

'Terms of Service' is an essential document that outlines all the policies and service strategies of the Business. These policies should be authenticated by you, so that the customer stays clear of what you are willing to offer.
2. Prepare a Portfolio: Every business, especially B-to-B business models need to have a well defined Portfolio. This outlays the broad plans as to what all the business provides to the customer, as well as answers the crucial question of 'How they do it'.
3. Establish systems to maintain their Service strategies: Create a well structured internal system of handling various aspects of your service. These can include Sales, Customer Support, Social Media Support, Customer Redressal System, etc.
4. Develop Measurement scales for your Service: How do you measure success for your business? Is i well defined, in quantitative as well as qualitative terms?
5. Share your updates and certain plans with loyal customers: If customers are investing their times and money into your business, they need to know exactly what they are investing in. Give them a reason to stay with you and not switch over to your competitors.
6. Build your business around Customer Values: Understand the values and behaviors of your customers, and enhance your business model and operations towards similar lines.