Order & Pay
Seamless technology for receiving orders directly integrated with your EPOS
Prepare for peak Business hours by letting your customers order ahead of time.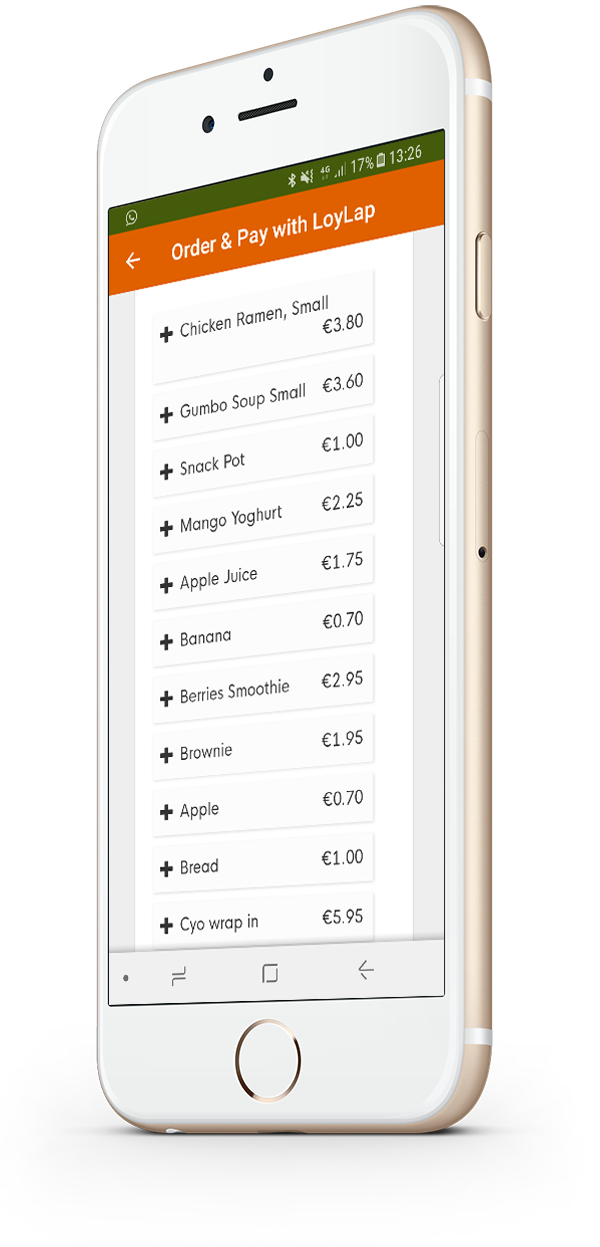 Order Management Dashboard
With Full integration with your POS, LoyLap links with your inventory and orders, meaning that any online pre order is automatically linked with your end of day reports.
The Order & Pay application is the control centre for your orders, informing staff of what products to prepare and when to prepare them.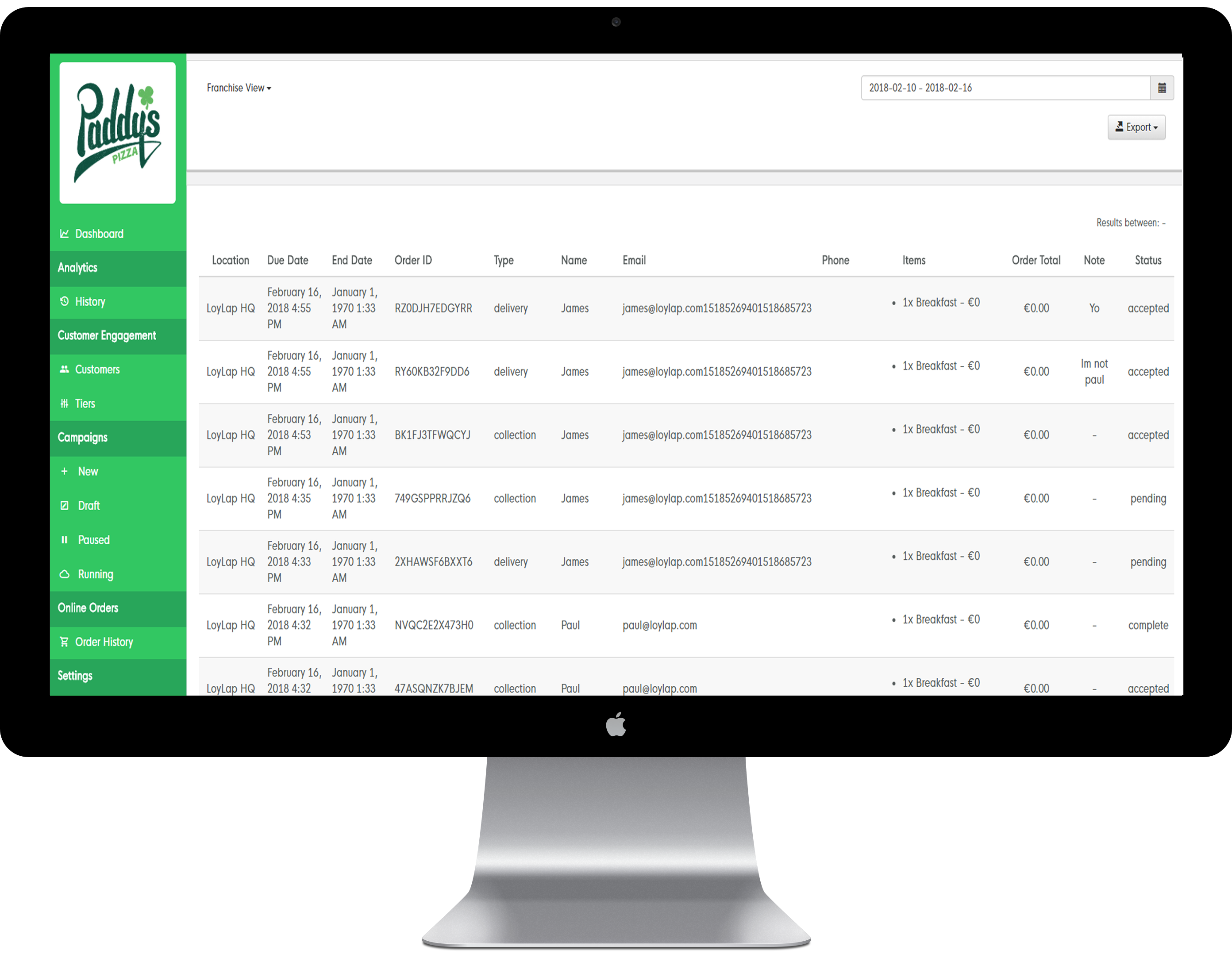 Get notified of new orders via your POS or Online
We want to make sure you have no need for unnecessary hardware to inform you of new orders.
With LoyLap all orders are available to view directly from your POS, and online at any time via your Business Portal at loylap.com.
For Businesses of All Sizes
Order & Pay has helped Businesses of all sizes. Currently operational at Bear Market and Central Bank of Ireland, Order & Pay can fit seamlessly into your Business as well and provide you a powerful suite to let your customers order ahead.
Grow Your Business with LoyLap