LoyLap for Stadiums
Streamline your stadiums payments to enhance your guests experience.
Maximising transaction speeds & through-put on matchdays.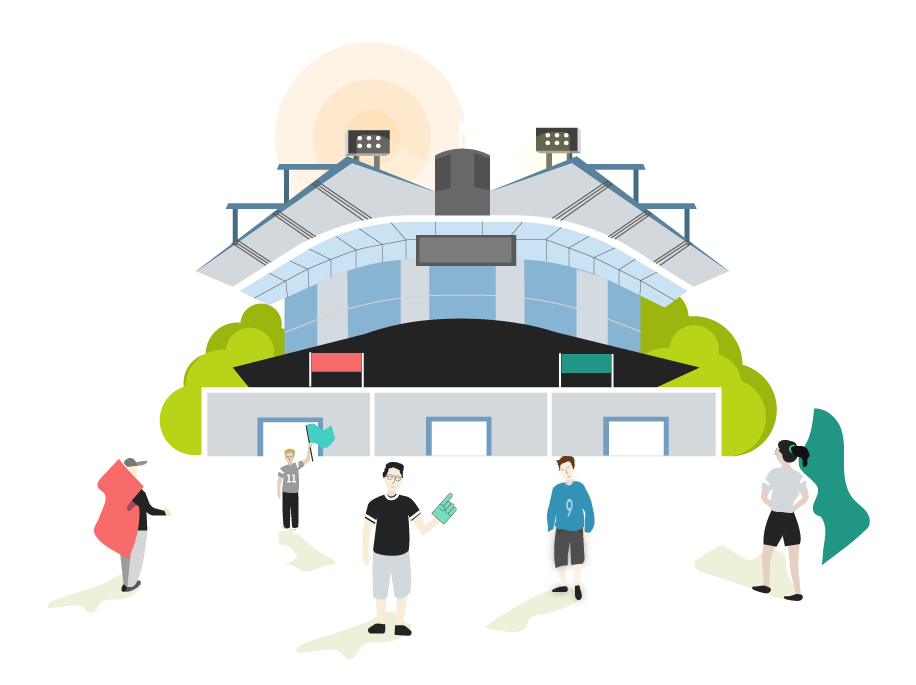 A stadium environment is like no other, and it requires payments sophistication that reflect that reality. Tens of thousands of customers flood in out in mere hours, with the majority of that time fixated on the field of action. Your guests attention is hard to get, and their time even harder, so when they wish to make a purchase, it's crucial that transaction speed is as fast as possible & suited to their environment.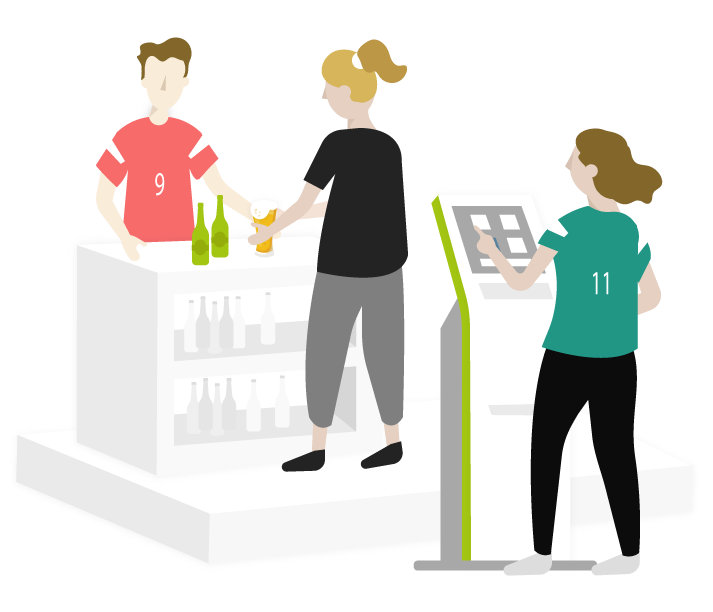 Self Service Order & Fast Collection
We can strategically position ordering Kiosks around your stadium that would enable your customers to order, pay and print a collection receipt which can be handed in or scanned at the service area for order fulfillment.
Together we can reduce the amount of manned payment tills within your stadium, replacing them with service only areas designed to bring service times down to seconds.
Pre-order for collection or Delivery to seats
Having an app for your regular fans brings with it a whole host of efficiency benefits, one of which is the ability to order ahead using the app. LoyLap can facilitate in app ordering of food and drink so as to
Significantly reduce half time queues by having an area for app collection only

Increase average through-put and revenues

Enable higher quality service in a more controlled manner

Assist fans with mobility issues to get products delivered to their seats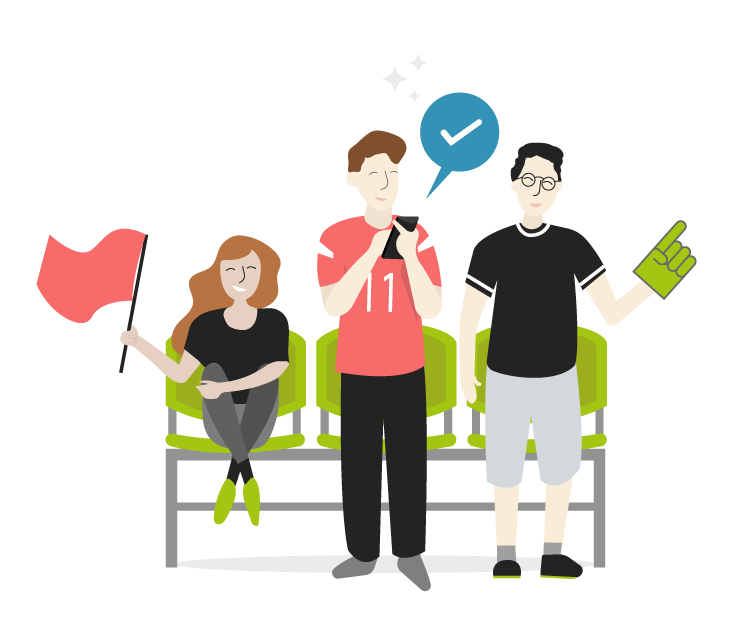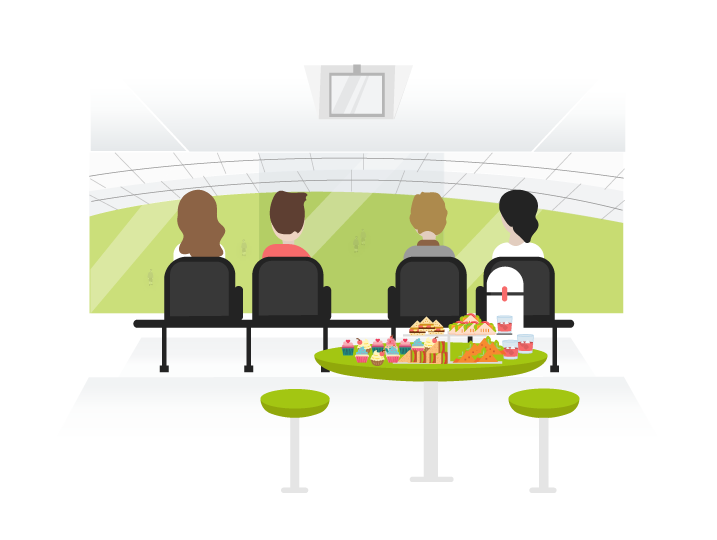 Remote Ordering at Corporate Boxes
LoyLap's self-service checkout enables your corporate hospitality boxes to make orders directly from the box, with that order then being immediately being sent to a tablet in the kitchen for fulfilment and delivery.
This service can be set so that clients have to pay for orders in advance, or on a credit based system for each Box or specific match days.
Supporter App with Branded Payment Wristband or Cards
Branded App: We can build, or integrate an app where Fans can register and link a Debit/Credit Card to preload funds to their account. Fans can proceed to make purchases in your stadium using their wristbands or memberships cards.
Wristbands: Our wristbands helps your fans make seamless payments without having to put their hands in their pockets. Your fans can top up their wristbands on the Members portal and simply tap the wristbands on payment terminals in your stadium.
Pre Paid Cards: Offer your fans the convenience to buy items, on their entry to the Stadium, with them then being able to simply tap the card for each item redemption at specific fast redemption points within the Stadium.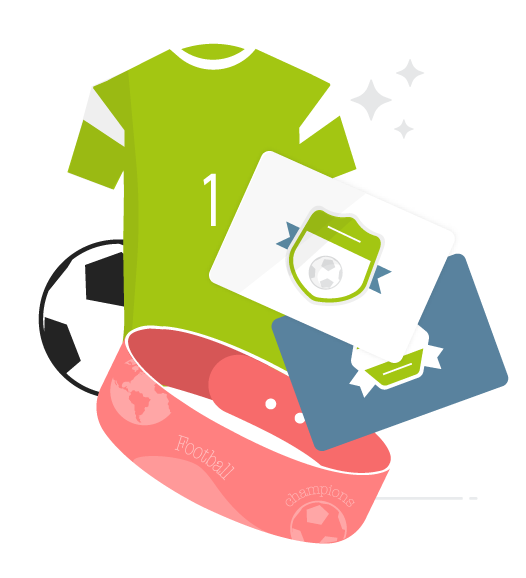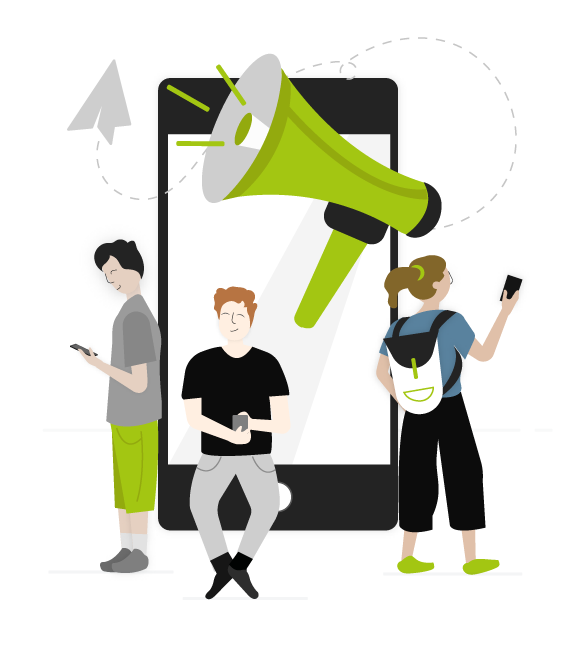 Seamless Promotions
We don't want to just enhance the payments options available to your fans; we want you to be able influence their spending choices with seamless in app offers and rewards.
Encourage your fan base to do things like come to the Stadium an hour earlier by sending targeted offers and smart promotions to your fans directly in-app, via email or online, with fans then simply needing to tap their contactless wristband at the Point of Sale to avail of the promotion. No paperwork – No late night reconciliation.
Contact our clients solution team to discuss how we can steamline payments and operations in your Stadium